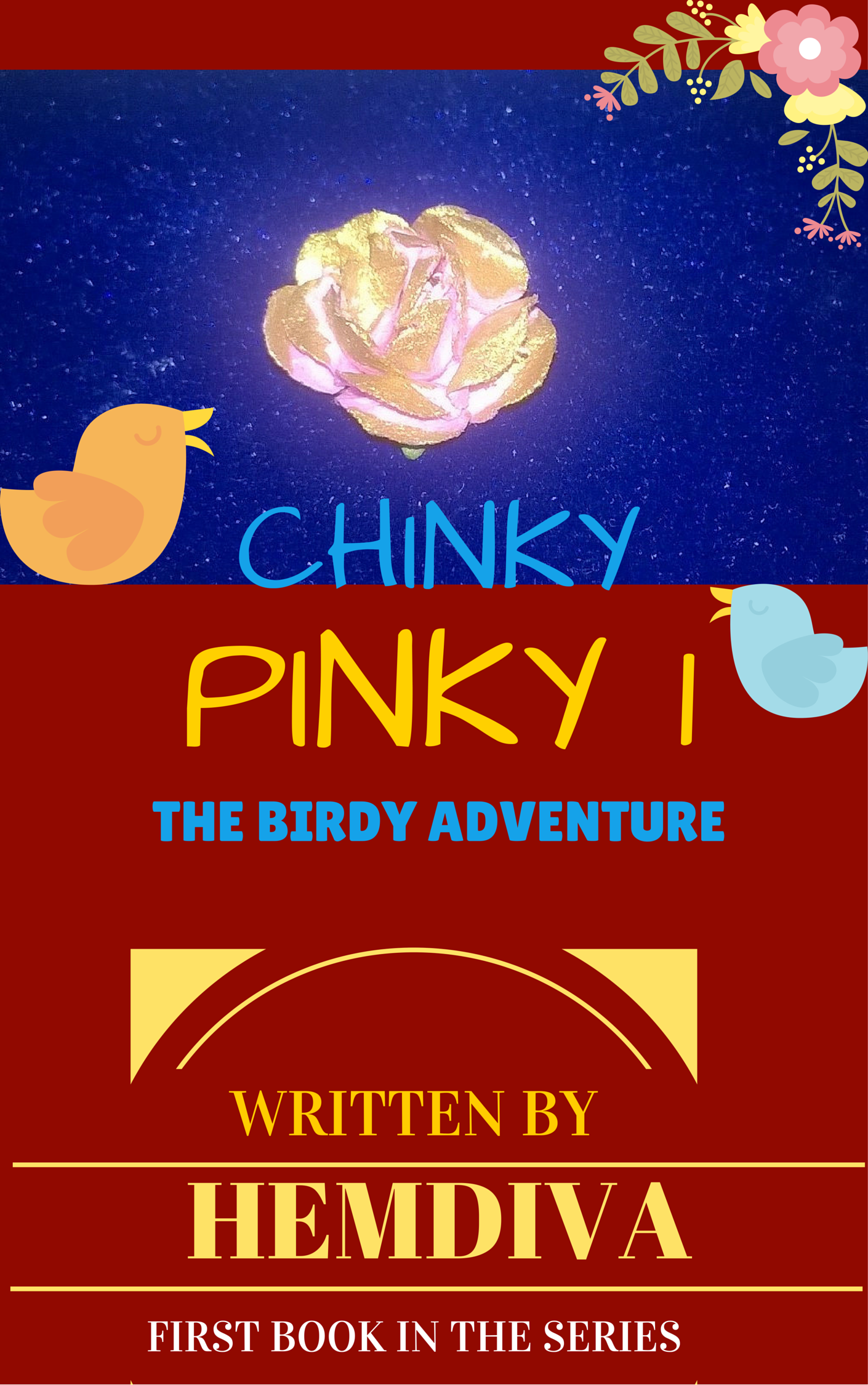 Book Name
– Chinky Pinky- A Birdy


Adventure
Author
– Hemdiva
Publisher
– Smashwords
Number of
Pages – 31
Publishing
Year – 2015
Edition
– Kindle
Buy books from

Amazon

,

Smashwords
Blurb


Chinky and her best friend forever, Pinky are not your
average girls! They can do anything to complete a school project. Even if that
means going to the local store at night and having ice cream on the way and
turning into…..!



Good girls never go out alone in the night. But
what if you need to buy stuff to complete your school project? would you dare?
Find out what happens with Chinky and Pinky who are brave enough to step out in
the dark.






My Review

Chinky pinky is a cute little
story of two 7- year old girls, Chinky and Pinky who set out for an adventurous
trip and finally landed in trouble. The story proceeds with how they survives
the danger.

When I started reading the book,
my brows met in a frown wondering how two 7 year old girls managed to go out at
night let alone call each other and plan. When I looked at my two over smart
kids who are 4 and 2 years old, I realized that yes, it can be possible.

The book comes with a great
message that mothers strive to convey to their children these days. WATCH OUT! BEWARE! How will we tell these to our fragile kids? This is one such story that helps us do this job easily.


My only complaint is about the pricing. The book is a little overpriced especially since it is an e-book A little more colorful illustrations would have made it more attractive.

This will definitely be added
among the bed time stories that I will tell my children.
Reviewed for the author
Disclosure of Material Connection: I received this book as a complimentary copy in exchange for a honest review. I was not required to write a positive review. The opinions I have expressed are my own.

About the author


HemDiva is the Author of the series Chinky Pinky. She loves to read books as much as she loves to write. She also loves to study, English being her favourite subject!
Also known as a Poet, Blogger, Foodie, Traveller and cartoon addict.

Chinky Pinky : A Birdy Adventure is her debut book.
A treat for the child in you! This book is inspired from the bedtime stories my mom narrated to me when I was a kid.
The characters are the one you will fall in love with. The plot will keep you engaged!

Find my book at Amazon Kindle here- http://mybook.to/ChinkyPinky and Smashwords here- https://www.smashwords.com/books/view…
My Blog- http://momsprincesspari.wordpress.com
mybook.to/ChinkyPinky